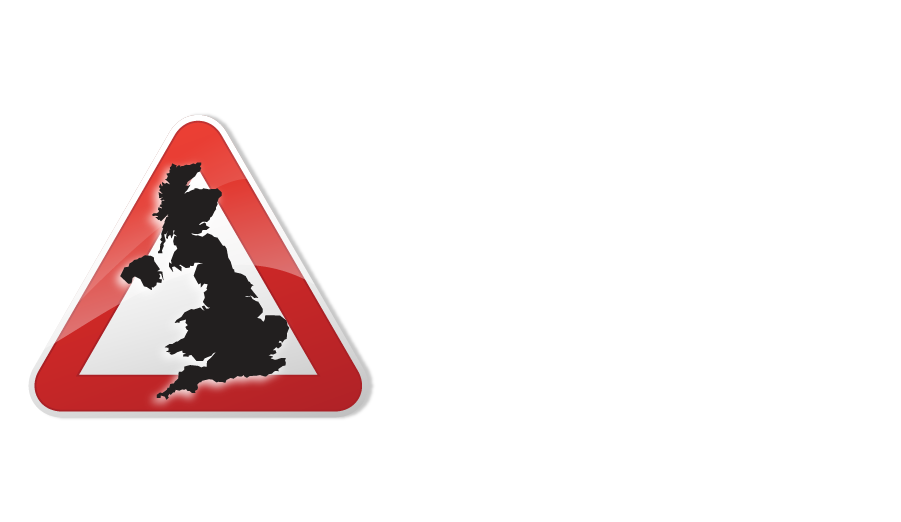 Nationwide Traffic Solutions
Website Design
Website Development
Hosting & Support
Pay Per Click
Email Stationery
View the website
Award winning traffic management.
The team at Nationwide Traffic Solutions noticed that after the first web project we did back in 2015, a lot of their competition tried to follow suit. As part of a long standing business relationship, Align partnered with Nationwide Traffic Solutions for a second website revamp project to put bring new creative ideas to the table and put them at the forefront of their competition once again. We've been managing their site, keeping it safe and supporting them on numerous other projects for years.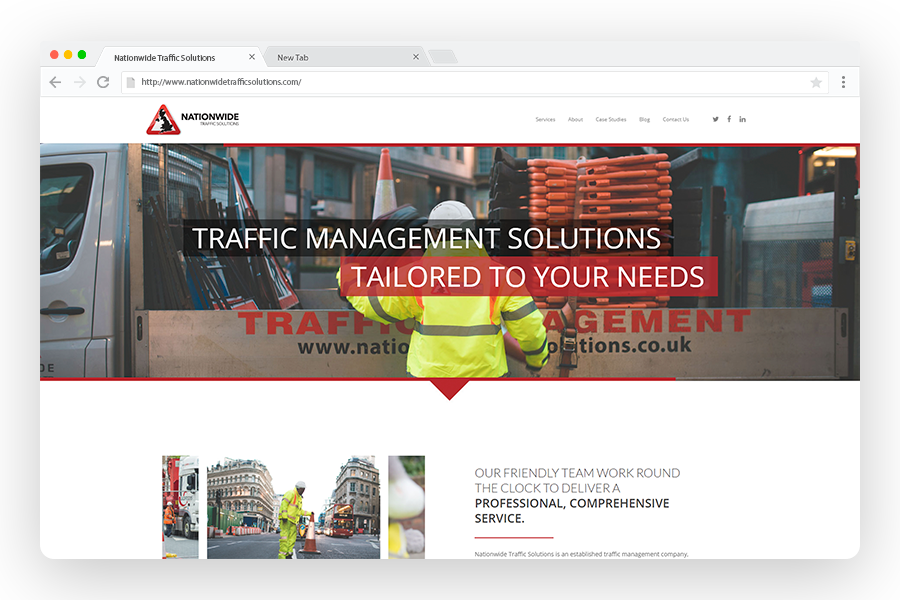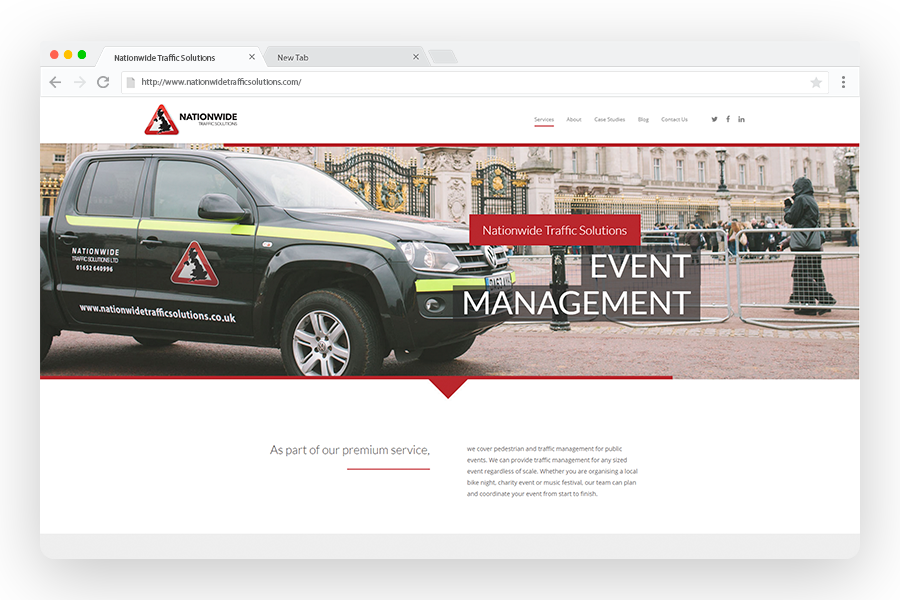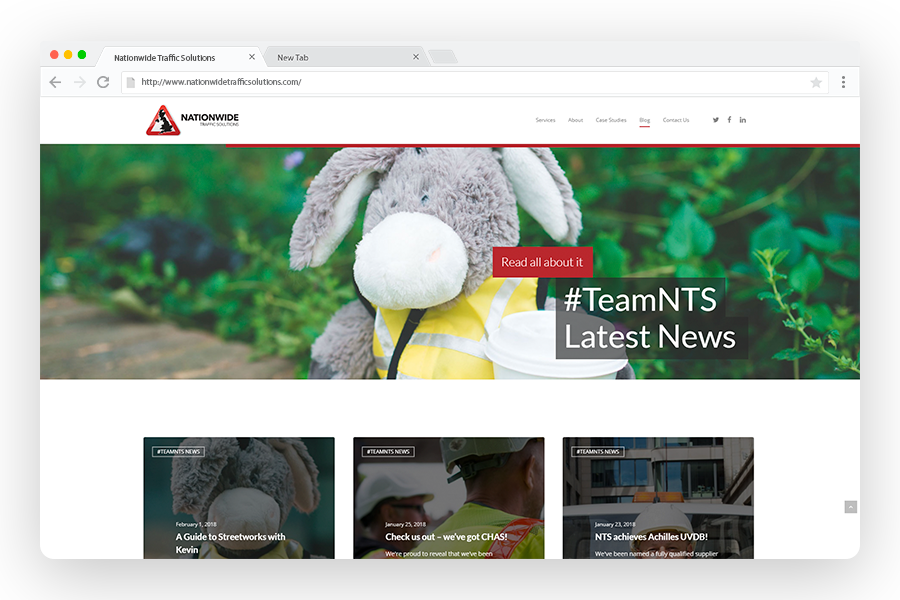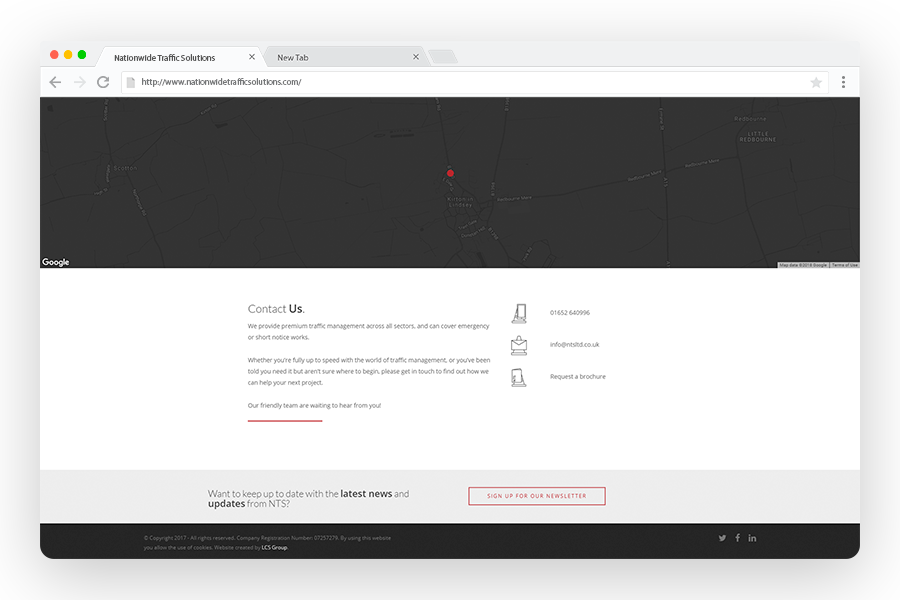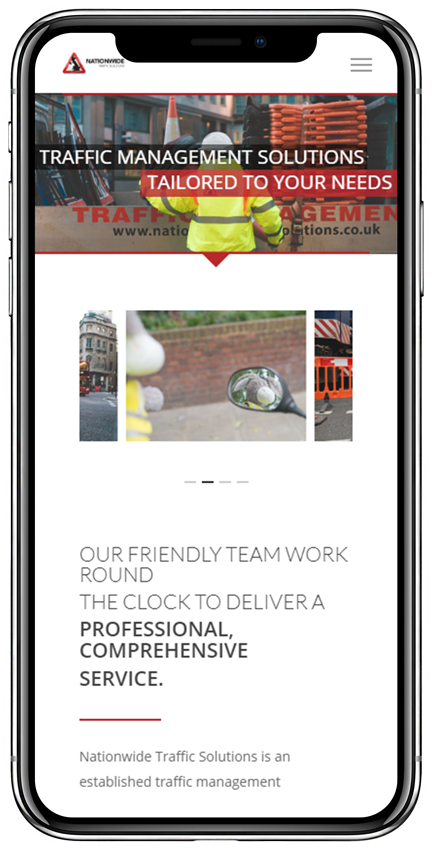 Colour Palette
The colours used in the Nationwide Traffic Solutions logo are based around that of UK road signs. We performed a slight tweak to the logo and colours upon acquiring NTS as a customer. These colours have carried across all their marketing materials including the website.
Custom Icons
We needed to create some custom graphics for the Nationwide Traffic Solutions website that we're not your standard icons. As a traffic management company, we based them around the traffic cone in keeping with the industry theme. Here are a few examples: