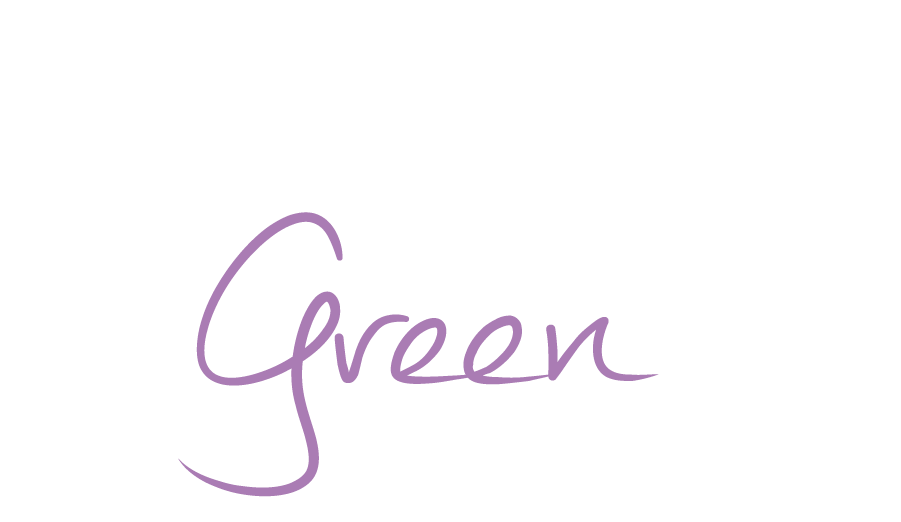 Rachel Green
Branding
Website Design
Website Development
Hosting & Support
View the website
Chef, author, TV presenter, demonstrator and food campaigner.
A project for such a big name like Rachel Green was an honour for Align. We knew this project was going to have to be something different, a website that used strong, vibrant imagery to demonstrate her talent and reflect her personality.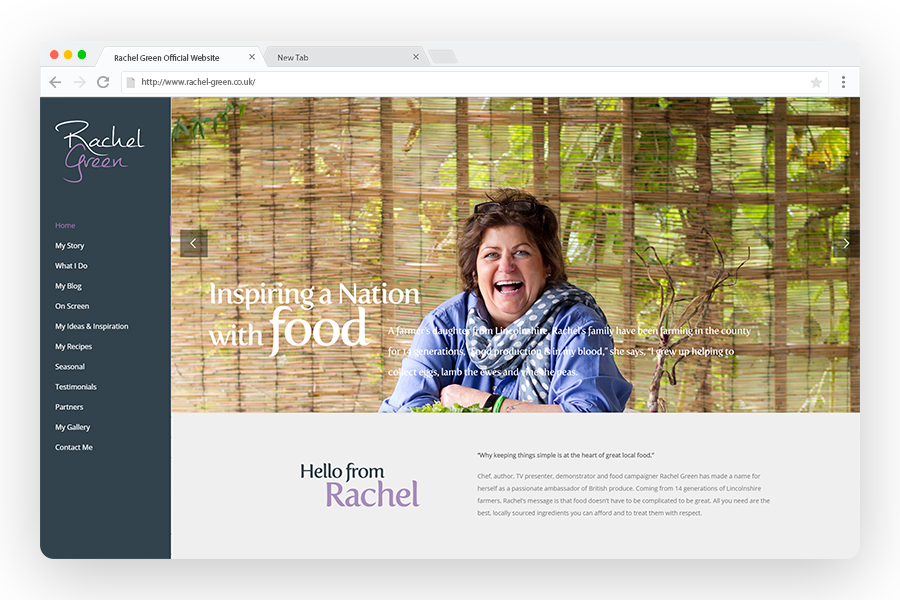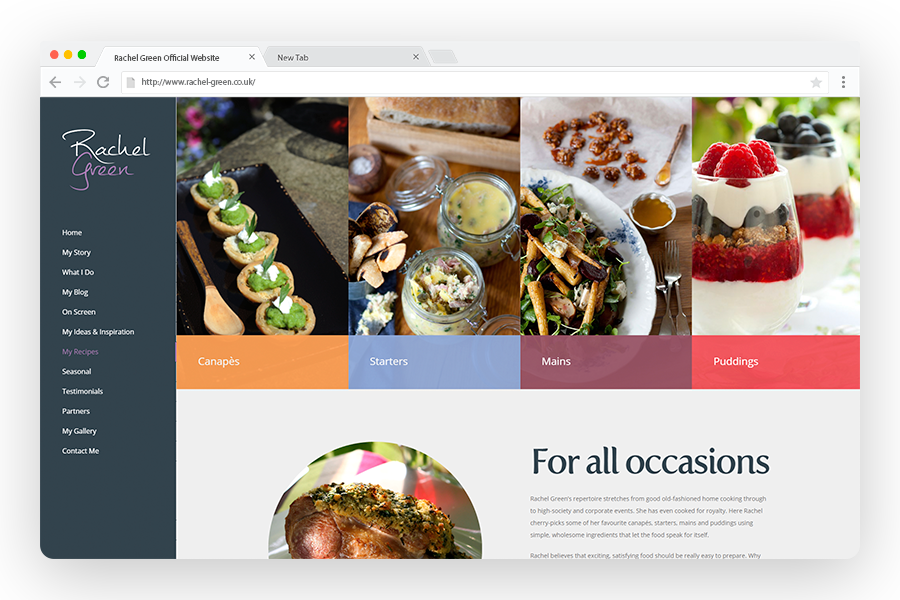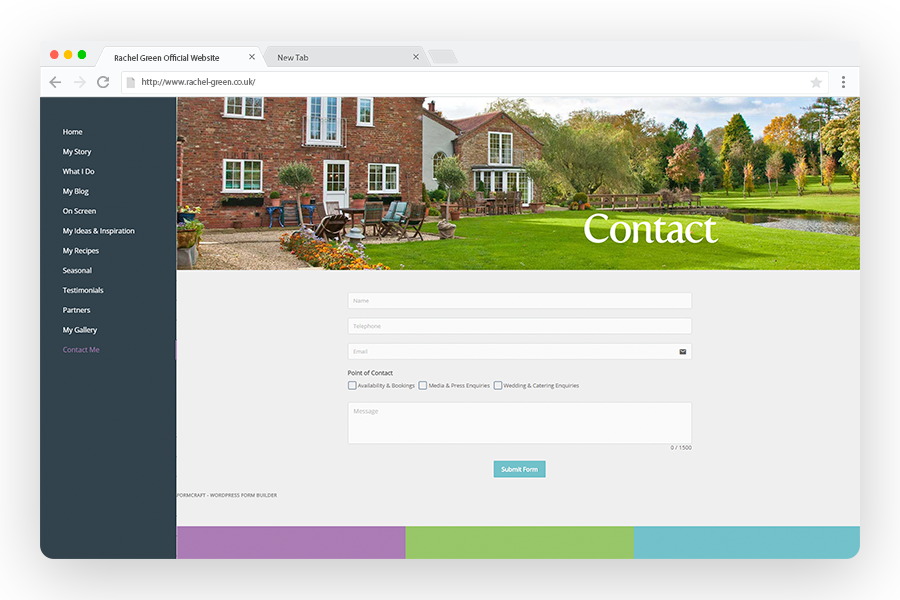 Colour Palette
These soft, pastel colours used in the branding and website have a really friendly feel. They're quite inviting and are designed to make the visitor feel welcome.